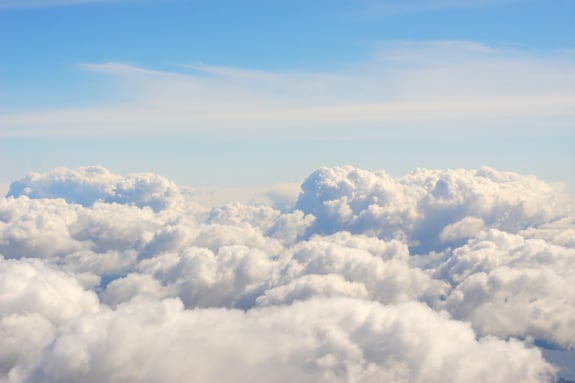 READY 4 CLOUD BACKUP
Cristie Solution, powered by Avepoint®, a highly regarded solution that efficiently ensures the security of hundreds of thousands of users through our extensive partner network across Europe
SOLUTION.
Cristie Solution presents a comprehensive concept designed for Service Providers and Enterprises to establish a scalable and user-friendly data protection solution for their cloud applications. Our solution ensures the safety of your data, whether it resides on-premises or in the cloud. By embracing the Cristie concept, you gain access to a dependable and secure customized backup and restore solution that encompasses the following features:
CRISTIE CARE - We offer a customized solution, considering your environment, strategy, and constraints. Our services include advisory-, design-, onboarding-, and professional services.
CRISTIE COMPLIANCE - Cristie ensures compliancy, all license management are included and covered by Cristie simplified end user license agreement (EULA).
CRISTIE OPEX - Cristie recommends "Don't buy, go forward," an approach that prioritizes cost efficiency by using pay-per-use methodology instead of tying up capital with capital expenses.
TECHNOLOGY - A customized data protection solution powered by IBM platform, installed on-premises, off-premises or in hybrid usage.
POWERED BY
AVEPOINT

.
The Leader in Multi-SaaS Backup. Cloud Backup Solution for Microsoft 365, Salesforce®, Dynamics 365, Azure Active Directory, Storage & Virtual Machines, Power Platform and Google Workspace.
The leading solution to combat ransomware attacks, user errors or permission fiascos and ensure business resiliency.
AvePoint's been backing up your business-critical content since SharePoint was Team Services, and Microsoft 365 was BPOS. Our SaaS solution for multi-cloud backup has been in market since 2013. We know backup, and we'll cover your SaaS!
Cloud to Cloud Backup
Our backup is 100% SaaS. Whether you've got 10 or 10,000 users, get the same powerful yet elegant service. Automatic cloud backups run from day one, so you're fully protected.
Unlimited Storage & Retention or Bring Your Own Storage
We're built to scale, with services in over a dozen global data centers providing unlimited storage and retention. Optional is for you to save data in your own data center and bring your own storage.
Encrypted by Design, and Default
Your data is secure. Use our built-in storage and encryption or bring your own storage and key. Plus, we're ISO:27001 certified so you can rest easy.
CLOUD PROTECTION
Ensure the security of your data and maintain compliance while effectively safeguarding against ransomware threats. Safely store your data either in the cloud or on-premises, keeping it protected and easily accessible.
GET STARTED WITH AVEPOINT BACKUP
The Most Advanced Platform to Optimize SaaS Operations And Secure Collaboration.
READY 4
A LOT OF CARE
.
Our aim is to assist our customers and partners in creating cutting-edge backup, DR, and archive solutions, complete with ransomware protection and cyber restores. By partnering with Cristie, you'll have everything you need to fulfill market demands and secure your data with exceptional support.
Get READY for CLOUD BACKUP!
Cristie Care is a bundled service part of Crisite READY concept. It minimizes business risk for you by including all important services in your solution:
CRISTIE OPEX SERVICE
CRISTIE COMPLIANCE
CRISTIE CARE – Cristie health, patch, version, status, security and update information meetings
included during contract.
CRISTIE ONBOARDING – includes design, best practice, customizations, control so that your
implementation will be of the best experiences. All managed by top-certified consultants.
CRISTIE ADVISORY SERVICE – Cristie's requested support with L1/L2 and L3 assistance and
speaking partner support. We get close to our customers to solve your issues faster.
Cristie, the Cristie logo, and cristienordic.com, cristie.se, cristie.dk, cristie.no, and cristie.io are trademarks of Cristie Nordic Electronics AB. Other product and service names might be trademarks of other companies. Information in this document is printed by Cristie and protected intellectual property of Cristie. Ownership and rights to use of text and pictures are made by Cristie.
AvePoint, the AvePoint logo, AvePoint products and avepoint.com are trademarks of AvePoint Inc., registered in many jurisdictions worldwide.
Other brands and products may occur, and trademarks or registered trademarks are owned by the cooperation and registered accordingly to their respective.