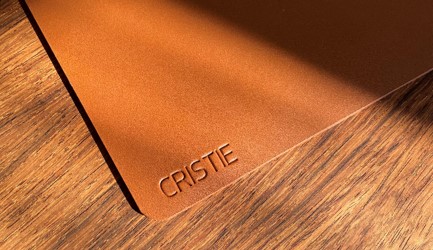 OUR SOLUTIONS
READY by Cristie is a concept for Service Providers and Enterprises to build an easy scalable data protection solution with ransomware protection at operational expense.
COMPLETE
Complete new solution customized for you and your business.
DATA VAULT
Secure data vault to co-work with existing backup software.
SOFTWARE AD-ON
Add software security to your existing backup solution.
Backup & Recovery software
Ransomware Protection Software
Cristie Compliance & License Management
Ransomware Protection Features
Depending on existing backup software
Depending on existing backup software
Depending on existing backup software
Depending on existing backup software
Depending on existing backup software
Depending on existing backup software
Yes on the Data vault, and depending on existing backup software
Depending on existing backup software
Users with Veeam, Veritas, IBM and CommVault
MSP, Enterprises and Public Sector
MSP, Enterprises and Public Sector
MSP, Enterprises and Public Sector
WHAT WE DO
With the concept READY by Cristie , you get a reliable and secure customized solution for backup that includes:

CRISTIE CARE
At Cristie,
We offer customized solutions, considering your environment, strategy, and constraints. Our services include advisory, design, onboarding, and professional support.

CRISTIE OPEX
Cristie recommends "Don't buy, go forward," an approach that prioritizes cost efficiency by using pay-per-use methodology instead of tying up capital with capital expenses.

CRISTIE COMPLIANCE
READY by Cristie ensures compliancy, all license management are included and covered by Cristie simplified end user license agreement.
CRISTIE OPEX
DON`T BUY, GO FORWARD
Pay-per-use eliminates business risk by allowing you to pay only for actual usage. Furthermore, this pricing model enables you to scale up or down with cost-effectiveness and flexibility. This is why we call it "Go Forward".
TOUCH
With READY by Cristie, your service will reach breakeven x2 faster compared to a capex investment.
TOUCH
With the READY by Cristie, you will be x3 more profitable in your BaaS delivery.
TOUCH
With READY by Cristie, you will have close to 1:1 a business model that you can scale profitably.
READY by Cristie, powered by
RUBRIK
.
Cyber-proof your enterprise data on physical systems, operating systems, virtual machines, databases, file systems, and containers with air-gapped, immutable, access-controlled backups.
Prevent Encryption
Prevent attackers from discovering your backups and ensure backup data cannot be encrypted.
Unify Protection
Unify protection across on-prem, multi-cloud, and SaaS environments to maximize coverage.
Accelerate Recovery
Search across your environment and help find what you're looking for. Click recover and mount directly for near zero-RTO.
Starting Point
Start with basic hardware plaform including 4*nodes, Cristie Care, Cristie OPEX and Cristie Compliance. Shoose storage size; 60, 90, 120, 240, 360, 480 or 600 TB usable.
READY by Cristie, powered by
AVEPOINT
.
The Leader in Multi-SaaS Backup. Cloud Backup Solution for Microsoft 365, Salesforce®, Dynamics 365, Azure Active Directory, Storage & Virtual Machines and Google Workspace.
The leading solution to combat ransomware attacks, user errors or permission fiascos and ensure business resiliency.
AvePoint's been backing up your business-critical content since SharePoint was Team Services, and Microsoft 365 was BPOS. Our SaaS solution for multi-cloud backup has been in market since 2013. We know backup, and we'll cover your SaaS!
Cloud to Cloud Backup
Our backup is 100% SaaS. Whether you've got 10 or 10,000 users, get the same powerful yet elegant service. Automatic cloud backups run from day one, so you're fully protected.
Unlimited Storage & Retention or Bring Your Own Storage
We're built to scale, with services in over a dozen global data centers providing unlimited storage and retention. Optional is for you to save data in your own data center and bring your own storage.
Encrypted by Design, and Default
Your data is secure. Use our built-in storage and encryption or bring your own storage and key. Plus, we're ISO:27001 certified so you can rest easy.
READY by Cristie, powered by
EXAGRID
.
Fastest Backups. Fastest Recoveries. Industry's Best Ransomware Recovery. Cost-effective Scale-out. For any backup application!
Retention Time-Lock for Ransomware Recovery
ExaGrid has the only non-network-facing tiered backup storage solution with delayed deletes and immutable deduplication objects. This unique approach ensures when a ransomware attack occurs, data can be easily recovered or VMs booted from the ExaGrid Tiered Backup Storage system. Not only can the primary storage be restored, but all retained backups remain intact.
Recovery 20x Faster
With the latest copy of all backups stored in the unique ExaGrid disk-cache Landing Zone, VM boots and restores are 20 times faster than other solutions.
Scale to 2.7PB without "Forklift Upgrades" or Performance Degradation
ExaGrid's scale-out architecture keeps the backup window short as data grows, since growth is accommodated by simply adding additional appliances to the system. You get the shortest possible backup times with the ability to easily keep those times short as your data grows over time.
Support for any backup application
Examples like Veeam, Veritas, CommVault, IBM, DellEMC, Rubrik, Arcserve and 20 more..





READY by Cristie, powered by
IBM
.
IBM Storage Defender
Protect your information supply chain from cyberattacks, hardware failures, disasters and other threats.
IBM Storage Defender uses machine learning to proactively identify and respond to all kinds of threats across your primary and secondary storage systems. It provides automated protection against hardware failures, human error, sabotage, natural disasters, ransomware and more. Safeguard your information supply chain while reducing cost and complexity.
IBM Storage Protect
IBM Storage Protect™ provides comprehensive data resilience for physical file servers, virtual environments, and a wide range of applications. Organizations can scale up to manage billions of objects per backup server. Clients can reduce backup infrastructure costs with built-in data efficiency capabilities and the ability to migrate or copy data to tape, public cloud services, and on-premises object storage. IBM Storage Protect can also store IBM Storage Protect Plus data, allowing companies to take advantage of their existing investment for long-term data retention and disaster recovery.